Purchasing a used vehicle is a popular choice for many people looking to get their next vehicle. There are many benefits to going with a used option, and it may be the right choice for you. Below, we'll explain some of the benefits of getting a used vehicle along with why you should get your next used vehicle from Nucar Toyota of North Attleboro.
Why Should I Get a Used Vehicle?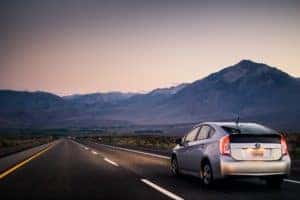 Here are a few of the benefits of getting a used vehicle:
Lower Costs
One of the biggest benefits and reasons to get a used vehicle is the lower costs. In most cases, used vehicles are significantly more affordable compared to new ones. Even by getting a vehicle that's just a couple of years old, you can save a significant amount of money. Therefore, no matter what type of budget you're on, you can likely find a used vehicle that fits your needs.
Wider Selection
Another great benefit of used vehicles is that there's more available. Since new vehicles are only those produced within the last year or so, this means there is less variety. If there is a certain style or type of vehicle you're looking for, or if you want some specific features, you may not be able to find them in the newest models. But since used vehicles consist of practically every vehicle ever made, you have a much better chance of finding the exact type of vehicle you want.
Less Depreciation
Finally, used vehicles depreciate less in value over time. All vehicles lose value over time as they gain more wear and tear. However, the majority of this deprecation happens in the first few years, with a lot of it taking place in just those first few miles. If you want a vehicle that's going to have a value closer to what you paid for it in a few years, you should strongly consider getting a used vehicle, as these vehicles lose their value a lot slower.
What Is a Certified Pre-Owned Vehicle?
When shopping for a used vehicle, you may come across a type of used vehicle called a certified pre-owned vehicle. Certified pre-owned (CPO) is a type of used vehicle that offers some great benefits over other used vehicles. To become a CPO vehicle, vehicles have to go through a vigorous inspection process and meet other quality standards.
This means that when you get a CPO vehicle, you're getting a used vehicle that's in great shape. In addition, most CPO programs only certify vehicles made in the past few years or with under a certain number of miles, so these vehicles are very close to new. At Nucar Toyota of North Attleboro, we offer many vehicles certified through the Toyota Certified Pre-Owned program . If you're interested in a used vehicle but want to ensure it's going to last you a long time, we strongly suggest exploring our certified pre-owned selection.
Benefits of Getting a Used Vehicle From Nucar Toyota of North Attleboro
When it comes time to buy a used vehicle, you want to make sure you get it from a reputable source. Below are just a few benefits of choosing Nucar Toyota of North Attleboro for your next used vehicle purchase:
Customer Service
First, we pride ourselves on our customer service. As members of this community ourselves, it's important to us that each customer has a great car-buying experience. When you visit our dealership, our sales team will do everything it can to help you find a vehicle that not only fits your needs but your budget as well. If there's anything we can do to make your car-buying experience more enjoyable, we'll do it.
Wide Selection
Another great reason to choose Nucar Toyota of North Attleboro is our wide selection of used vehicles. We not only offer used vehicles from Toyota but other manufacturers as well, such as Ford, Honda, Jeep, GMC, and Audi. You can easily browse our current used inventory and see all that we have to offer. If, by some chance, you don't see a used vehicle that you like, either let us know what you're looking for or check back again soon. We regularly receive used inventory and would be happy to alert you when we have something that fits what you're looking for.
Financing Help
Most buyers look to take out a loan when buying a used vehicle. If you're worried about your ability to secure an auto loan, our finance center can assist you. We work with people who have lower credit scores all the time, and we can help you secure a loan that's affordable. Don't let a few missed payments in your past prevent you from getting the vehicle you want today by letting the finance department at Nucar Toyota of North Attleboro assist you.
Vehicle Care
Our services don't end when you drive off the lot with your new vehicle. Through our expert service center, we can help to take care of your vehicle long after your purchase. Our team can perform preventative maintenance, repairs, and upgrades, depending on what you need. Contact our service department today, and let us know how we can help.
Online Tools
Finally, to make the car-buying experience even easier, we provide our customers with several great online tools. Through our website, you can browse our latest inventory , get an instant quote for your trade-in , use our payment calculator , and schedule service appointments for your vehicle. We make it easy to complete as much of the car-buying process as possible without having to leave your home.
Get Your Next Used Vehicle From Nucar Toyota of North Attleboro
There are some great reasons to get a used vehicle rather than a new one, and at Nucar Toyota of North Attleboro, we have plenty of options for you to choose from. Get started today by browsing through our inventory or contacting us to let us know how we can help. Our goal is to help you find a great used vehicle in a short amount of time and at a reasonable cost.
Image by Raivis Razgals is licensed with Unsplash License.
Nucar Toyota of North Attleboro proudly serving the following cities: